This full yet refreshing, premium pilsner has been lagered for one month, resulting in a perfect balance between fruity hoppiness and a smooth malt backbone.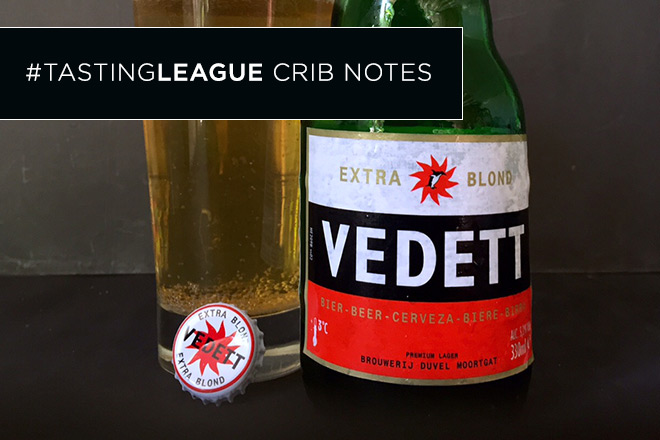 The tasting experience
Appearance: Straw gold with fine bubbles and a pearly white head.
Aroma:  Pleasant hoppiness with slight malt in the background.
Flavour & finish: Subtle fruitiness and vanilla from the hops give way to a well-balanced malt finish. It's crisp, dry, effervescent and smooth.
Quick fire facts
It has 5.2% ABV.

Hops used are Saaz, Styrian Golding and Hallertau Magnum.

It has a penguin as a mascot.
Overall thoughts
This may well be proof that blondes really do have more fun. A great summertime session beer that doesn't take itself too seriously and delivers on it's promise.
#TastingLeague handle
@belgianbeercom
@vedett
Food pairing suggestion
A big pot of fresh black mussels, cooked in beer, with beer on the side. Some lemongrass, fresh lime and coconut milk would put this over the top. Don't forget the chilli.
Where to drink
After a day at the beach, picking mussels off the rocks.
Get your hands on some Vedett Extra Blond premium pilsner right here, delivered free to your door.
Join our TastingLeague on Twitter or Instagram by sharing your tasting notes with us and you can win R1000 in beer. Check out the TastingLeague rules and get tasting.