In preparation for the upcoming Capital Craft Festival we chatted to 3 of the featured international brewers whose beers will be on show. This is our chat with the folk from BrewDog.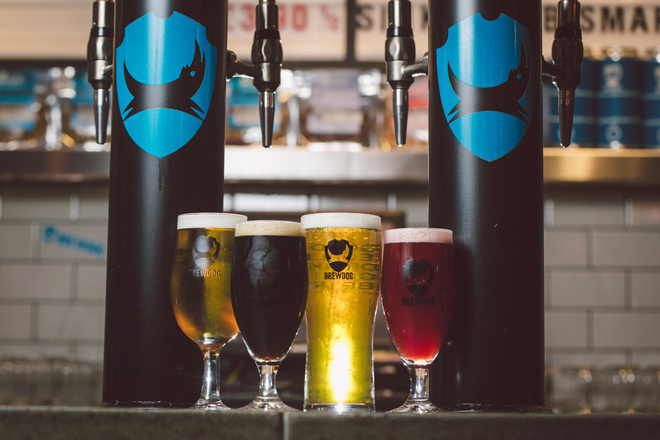 You guys said you were bored with the beers on the market before you decided to make your own. What was the tipping point that just made you go, "hell, let's just do it ourselves?"
Like many craft breweries around the world, the formative years of BrewDog were spent putting the hours in on the homebrew kit. It's a common theme as without beers you like, what else can you do but make your own? The tipping point to turn a hobby born of necessity into a business came when our co-founders James Watt and Martin Dickie chanced a meeting with legendary beer writer Michael Jackson, and took some homebrew with them. His feedback was simple – "If this is what you can do, I suggest you open a brewery immediately." So they did!
You've definitely made some memorable beers of the years with some great names [Bitch Please, Cocoa Psycho], are there some beers (possibly with weird names) that didn't quite make it to the final round?
No, not really – if we don't like something then it doesn't go out; we have a pilot kit on which to experiment and hone recipes before they ever see the light of day. As the most important thing about our company is the quality of our beer, there are very few that don't make the final cut. The team in our brewhouse know exactly what works and what doesn't!
BrewDog has grown into more than just beers, bars are popping up all over the world. What makes a BrewDog bar special? And any plans on opening in SA?
There are two things that make our bars special – the staff that work there and the people who come in to enjoy the beers. The atmosphere in our bars is something we are hugely proud of – our Cicerone-trained barstaff are there to offer advice, guidance and beer and food pairings in a relaxed environment rather than just slinging out beers. And as for South Africa, we have a large and passionate group of fans there amidst a fantastic craft beer scene, so we would love to open a bar if we found the right location – let us know if you see any!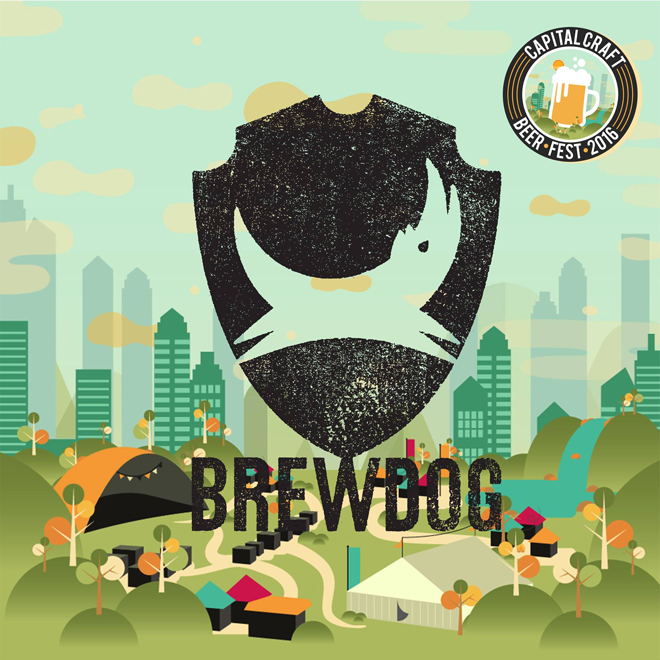 BrewDog is officially the fastest growing drinks company in the UK, what is it about the BrewDog philosophy that resonates with people so much?
That's a good question – we've been the fastest-growing Food & Drinks Company in the UK for the last four years, and it's all down to the amazing work of the crew in the brewery, bars and across the business. The aim of everyone who punches in each morning at BrewDog is to make other people as passionate about great craft beer as we are – that is our philosophy – and it is represented by the standards we apply to beer quality and how dedicated our team are. It's great that people can appreciate this, how steadfast and uncompromising we are in everything we do!
You've put beer inside a squirrel before, projected some tasteful nudity onto parliament and driven a tank down a main road, and broken some world records while crowd-funding. But what's been a stand-out highlight for BrewDog?
Our latest round of crowdfunding, no question. Equity for Punks IV closed last month becoming the most successful equity crowdfunding offer in history, raising over £20m. Our legion of Equity Punks now stands at over 42,000 and it is an honour that so many people care about craft beer that they are willing to support us in this way and own a part of our company, so we can continue to change the world of craft beer together. And a responsibility we do not take lightly!
The success of BrewDog has been insane. Did you or did you not get three wishes from a wizard / witch / wise old sage / leprechaun and use one of them to create BrewDog?
Michael Jackson certainly counts as one of those. I don't think he had magical powers, though…
You've got a few beers in your stable that make a statement so, if we were having the in-laws round for dinner, what would be an impressive beer to put out?
It depends what kind of statement you want to make, I guess (and what kind of things they normally drink). With an amazing wine industry in South Africa, let's say the wonders of the grape float their boat. So maybe bring out our saison Electric India, brewed with peppercorns and heather honey, with citrus from the new world hops and everything lifted by the carbonation – it would be interesting to see what they thought, if they were white wine drinkers!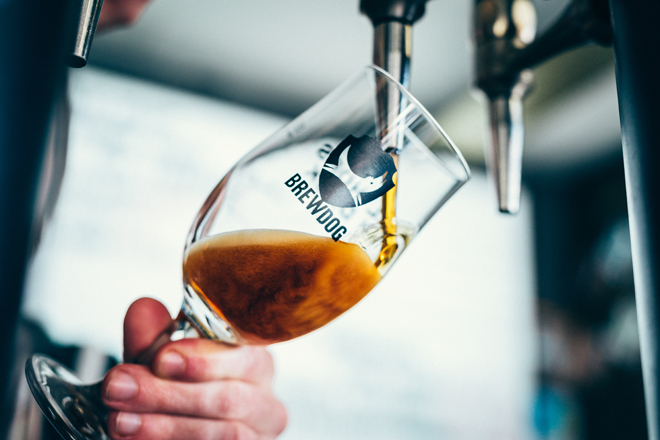 Ok, Tinder date goes well. We go back home, time for a drink. What beer in the fridge says, "I lead a rich and interesting life"?
I would hope my sparkling conversation had convinced you of that before we got to that stage! But a classic, refined Belgian lambic would hopefully continue that vibe – unless you didn't like sour beers, in which case it would end the date pretty quickly.
You've said before you want people to drink what you would drink yourself. What's your go-to Brew?
Classic, refined Belgian lambic (I have a fridge full of them…). Oh and Sierra Nevada Pale Ale – the beer that convinced me there was an alternative to mass produced lager and still tastes amazing almost 35 years after it was first brewed. It's a world-class beer, a piece of history and an astonishing achievement, all in one.
If BrewDog is only remembered for one thing 100 years from now – what would you like it to be?
I would hope we are still brewing, but if not, it would be cool to be known as one of the breweries that tried hard and tipped the balance of public opinion about beer, that it is something to be enjoyed and savoured, not chugged.
Did you ever imagine that your iconoclastic beers would be profiled at a Craft Beer Festival in the Capital of South Africa? And what will it take to get you to come and join the next Capital Craft Beer Fest?
I'm sure James and Martin didn't imagine their beers would end up in South Africa when they started out. But that's the great thing about craft beer – it is a movement spreading all over the world and finding a home wherever people want to discover something with more flavor than what they are told from watching adverts!
You guys don't take the easy route. What's been your most ambitious project to date?
That Tinder date we went on. By a mile.