In preparation for the upcoming Capital Craft Festival we chatted to 3 of the featured international brewers whose beers will be on show. This is our chat with the folk from Lindemans.
Tell us a bit about the history of Lindemans
Our family has owned a farm since the dawn of time. It was to occupy (and refresh) the peasants in the winter that we began our brewing activity. With time and success, our agricultural activities decreased as our brewery developed. Since 1822, six generations of pioneers have succeeded each other at 'Hof ter Kwade Wegen', first as farmer-brewers, then – starting in the second half of the 1950s – as just brewers. Under the influence of these six generations of Lindemans, our brewery has become one of the leading producers of lambic in the region and in the world

What makes the way the Lindemans brew different?
Because we brew beer with an exceptional – and the oldest – method: spontaneous fermentation, also known as natural or wild fermentation. Our valley, at the heart of Pajottenland, a very fertile rural area on the outskirts of Brussels, has the immense advantage of benefiting from exceptional microflora, the air is full of hundreds of characteristic wild yeasts, of which the best known are 'Brettanomyces Bruxellensis' and 'Brettanomyces Lambicus'. These yeasts are unique. They constitute our wealth, what makes us special.
Vlezenbeek must be an incredible place to make beers this good. What do you think it is that makes it so unique?
Because of the wild yeasts in the air like I said in the question above, but besides of that it's a beautiful village with wonderful people.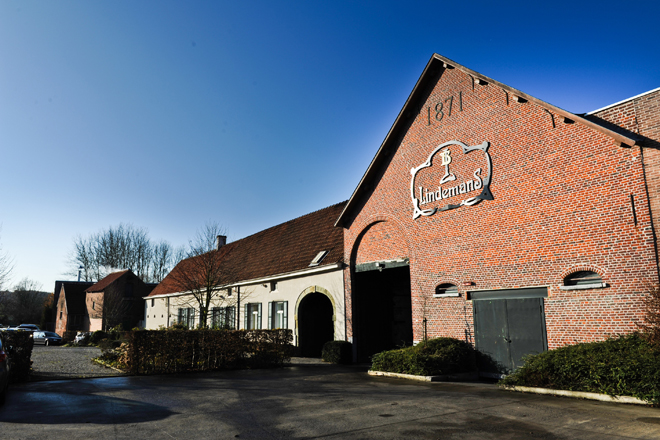 Lambic beers are complex, they're not everybody's first choice when it comes to beer. Any pointers on learning to love a Lambic?
Lambic is so complex because it contains 80 different kind of yeasts. It's a beer for 'connoisseurs'. We added fruit to our lambics in order to get it more accessible. And more recently we also added botanicals in our new botanical line.
You've launched a gin made with beer distallate, tell us a bit about that.
We made this distilled gins together with craft distillery De Moor, also a high-quality Belgian brand with whom we share the same values. The products of this collaboration are a clear gin and a red gin. Both are made from Old Kriek-based distillate and unite artisan and family traditions They are genuine local products: Lindemans Kriek beer originates from the Pajottenland and is distilled in Aalst. Both gins are double distilled in a copper kettle and hand bottled. The red one is bright red due to the pure sour cherry juice added to the premium distilled gin.
Food and beer go together like the sea and sand. Do you have any great Belgian dishes that pair well with your beers?
A famous Belgian dish is mussels with fries, we strongly recommend you to drink a Lindemans Gueuze Cuvée René with it, it's heaven! For more dishes and cooking with Lindemans I would like to address you to our newest book 'Lampas' it's about tapas with lambics and created by the best chefs of Belgium.
What would you like people to remmeber the Lindeman family for?
Self-willed, doing our own thing without looking at other breweries. We would like that people remember us as innovating, we might be the oldest beer in the world but that doesn't mean we are old fashioned, in contrary we are very innovative. Last year we worked together with Mikkeller to make 2 new beers (SpontanBasil and BlossomGueuze). The firsts in a hole row of new botanical beers.
As a family brewer, are there any family members who aren't that into beer? And if so, can we take their place?
There's not a chance! I run the brewery together with my cousin Geert and we are both extremely passionate about beer.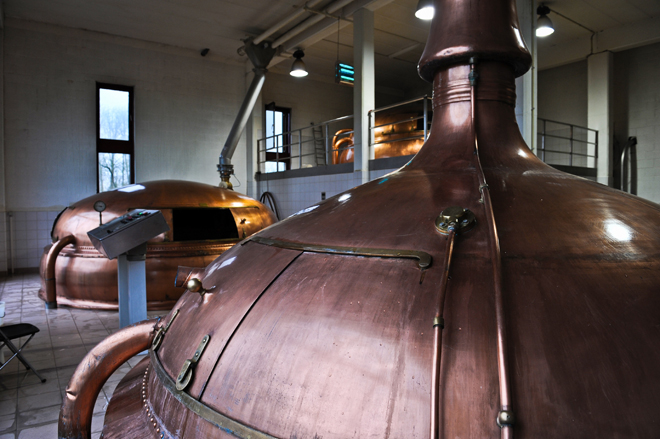 Lindemans has been around for a year or two to say the least, what do the next 200 years look like for the brewery?
Lindemans has been around for 194 years! My ancestors started the brewery in 1822. Already 6 generations worked in the brewery. For the next 200 years we would like to stay innovative and stay introducing people to the world of sour beers and the mysterious world of lambic and his spontanous fermentations. Keeping offering a unique tasting experience to people they will never forget.
Since we can't make a tour (the drive would be a nightmare!) can you give us a digital tasting session?
It's such a complex beer with an unique taste that I highly recommend you to just take that drive through Africa and Europa and experience it yourself! But to give you a glimpse, the old Kriek Cuvée René tastes like beer with a pure cherry flavour that is fresh and pleasantly tart, with a masterful sour-sweet balance. The sweet-sour attack of the stone tannins turns into a sour-sweet finish that lingers for some time. The perfect balance between its sourness and the sweetness of the cherries makes this a refreshing aperitif. In our botanical line we have the SpontanBasil and this one combines the sourness of lambic with the delicious and delicate aromas and flavours of fresh basil. Complex tart and well-balanced taste with a nice crisp, dry and tart finish.
Did you ever imagine that your very unique, wild yeast beers would be profiled at a Craft Beer Festival in the Capital of South Africa? And what will it take to get you to come and join the next Capital Craft Beer Fest?
When you give me the date I would like to come!
Having been brewing for several generations, what do you think your makes your most ancestors proud?
They we have grown so much on such a short time but never forgot our base product, we still produce it as it was more than 500 years ago. And that we made their beer famous for all over the world.